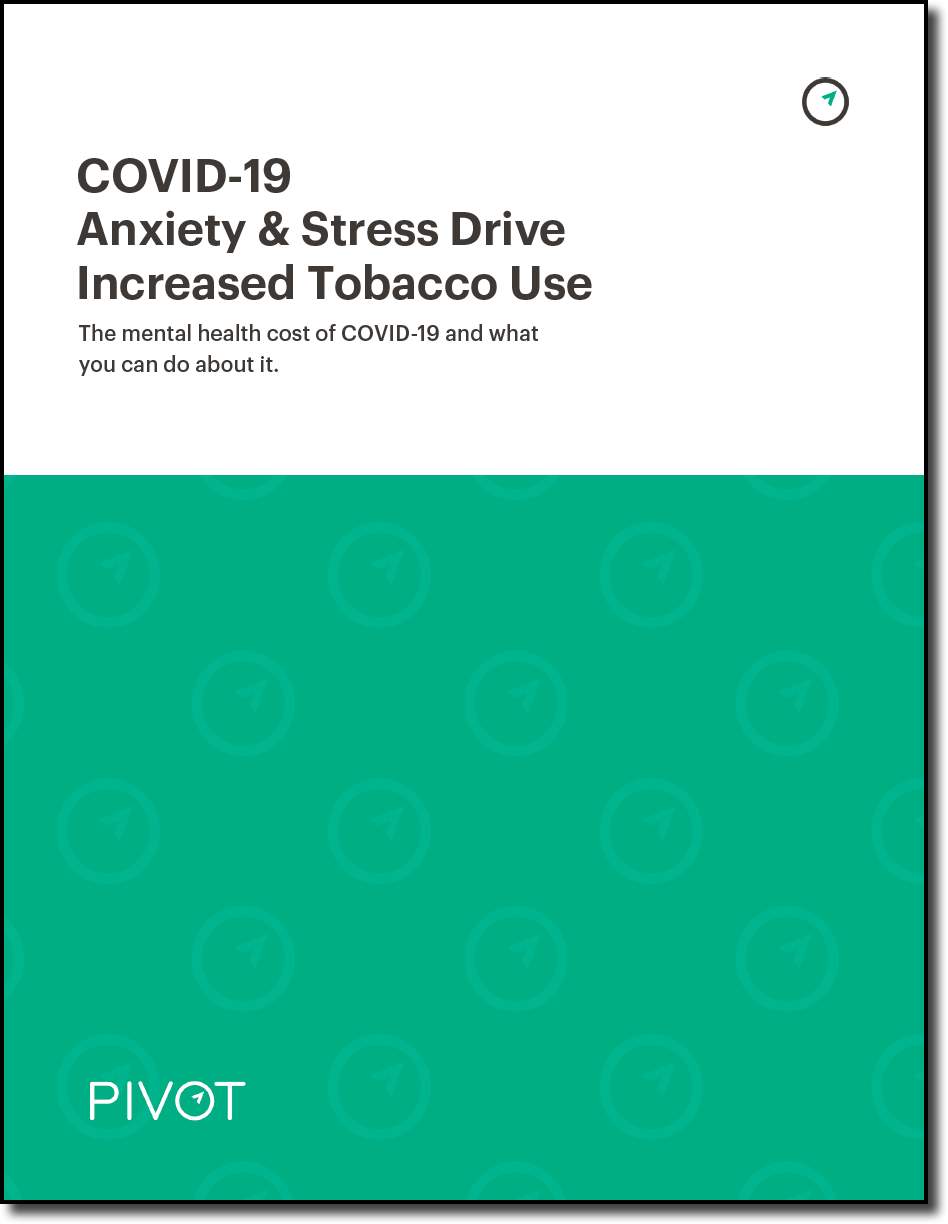 COVID-19 & Stress Drive Increased Tobacco Use
COVID-19 has been a uniquely stressful time for nearly everyone, and that stress has manifested in a number of ways. For many employees, it has manifested as an increased reliance on tobacco and vaping.
But, there are steps you can take to help your employees reduce their tobacco consumption while also improving their mental and physical health. This e-book will help you better understand these challenges, and how to help reverse these trends for your employees.